Triangle (Starboard)- DD Lat Long MAP
This GPS tool works on most phones; Allow 6 seconds to hone in.
Enter Lat Long for Reference Location Mark 3 or click RefLoc to set it at Your Location at your location at Mark 3. Enter the Windward direction, reach angle, leg length => Then Click GO.
A Map with the Mark locations is displayed. To set a Mark, head towards it using the bearings shown below the map. Click ShowMyLoc to show your current position as a 'dot' on the map. Click it again, to show your new position, etc. Drop it when you get there.
Click GO to clear dots <> RefLoc + GO to reset Reference <> Change Wind Direction + GO for wind shifts.
Bearings for Marks - Mark 3 is Reference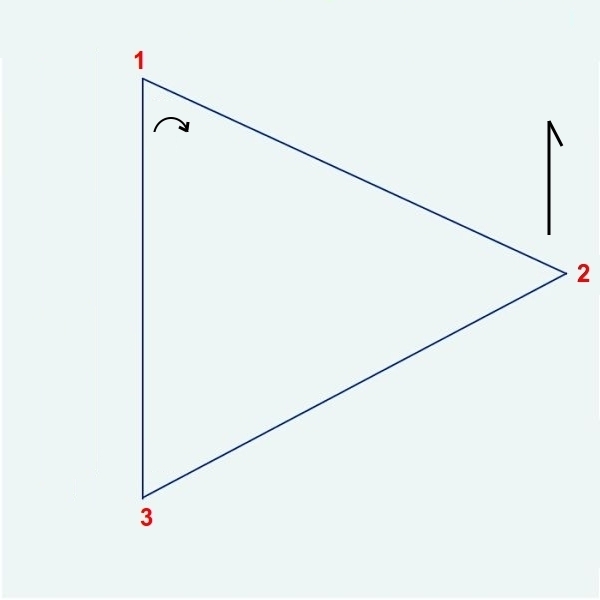 1 to 2 =>
2 to 1 =>
2 to 3 =>
3 to 2 =>
3 to 1 =>
1 to 3 =>
Start-bias =>
Start-no bias =>
Lat Longs for Marks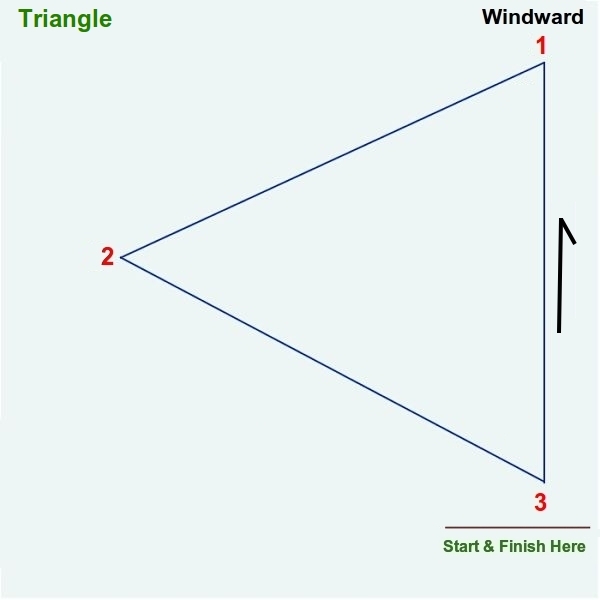 Mark 1 lat =>
Mark 1 long =>
Mark 2 lat =>
Mark 2 long =>
Mark 3 lat =>
Mark 3 long =>